The Soul Sherpa™ is your Navigator
The Soul Sherpa™ is your Personal Navigator
The Soul Sherpa™ will guide you safely...
... and shine a light into the darkness so you can see further, travel with Confidence, Vision and Clarity and have Success on your terms.
What is a Sherpa? A Sherpa guides and supports climbers as they ascend Mt. Everest in the Himalayas, They're able to flourish in the low-oxygen levels of the high altitude peaks.
Why have a Sherpa?
The entrepreneur journey can be like climbing a mountain. With a Soul Sherpa™ guiding you through the highs and lows of varied terrain and potential dangers, you'll have triumphs of success, achieve glorious summits and experience exhilarating moments. The Soul Sherpa™ eases the way , shares the load on high-altitude adventures and assists you to navigate safely along paths you may be traveling for the very first time.
There will be challenges. The Soul Sherpa™ will be your guide.
Get the scoop on the Soul Sherpa Program here.
You know how successful entrepreneurs (and beginners) can sometimes feel:
Stagnant. Bored. Burnt out. Overwhelmed. Depleted.

Like you need to pivot, try something fresh

Like you've hit a growth plateau or a revenue ceiling
You've tried everything! Strategies, tactics, marketing and sales approaches, affirmations, tapping, meditation... You've chased many shiny objects and yet nothing's working. You feel trapped, stuck and more desperate as the months fly by.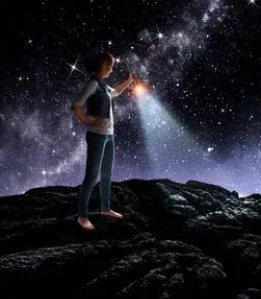 Your mind is spinning, you're going into meltdown and burnout.
Your Big Vision has only gotten you so far with all the challenges. You wonder if you need to dream even bigger to fulfill your soul mission
If this business doesn't shake loose soon, you might have to (gasp!) get a soul-sucking creativity-killing, 9-to-5

J-O-B

Only if you get truly desperate, in a horrible coping strategy, you might return to the world of corporate stagnation. Back to living with pressure, joyless un-appreciation, overworking and under-earning, 70-hour weeks and reporting to a "boss."
Bye-bye independence and CEO-ship. All those dreams are headed for the very bottom of the Mariana Trench, sinking almost 7 miles under the ocean! Never to be seen again.
You wish a bolt of lightning would strike with a flash of inspiration or you hope the Voice of God will boom out like thunder, or whisper to you quietly on the wind… or maybe a rabbit will pop out of a magic top hat.
Worst of all, you can't figure out WHY it's not working.
You're doing everything right! Yet something must be wrong, so is it you? Is the Universe not responding as it should?
Sheeeesh! The self-doubt is eating away at you... eroding your confidence and clarity.
You're done with the struggle. There's got to be a better way!
Does any of this sound familiar? Then you'd probably like a solution ASAP that actually works to move the success needle higher and build momentum.
Spoiler Alert:
There's a well-kept secret. Entrepreneurship is one of the fastest and most demanding routes to self-development. It can be intense to do the inner mindset work to uplevel your frequency and vibration. And yet.... It's gotta be done to achieve true success.
Even if you're an "accidental entrepreneur" you've chosen this path on a deeper soul-guided level. The Soul Sherpa™ will guide you safely.
Comments from some amazing entrepreneurs about connecting with Diane ...
Soprano, www.cynthiamakris.com
"Diane gave me insight into my business, opened up possibilities for the expansion of everything I do."
---
Forensic Construction Consultant,
"Working with Diane is like starting with a muddy stream and she makes the water flow smooth and crystal clear so you can see the grains of sand at the bottom."
---
Intuitive TLC Life Coach, Energy Healer, . www.lindarowntree.com
"I want to thank you for your gentle energy, and the way you connected with me and spoke to me, you encouraged me to find my own answers through your suggestions. Thank you."
There are many answers, there are so many questions, and they're all within you.
As corny as that sounds, it's true.
Sorry to break the news, but if you desire heart-led, soul-aligned success and abundance while being of service to others and the planet, then the inner work is inevitable and necessary. Yes, you can delay it for a while, but beware (or be-aware), someday it'll come back into focus. That's why it's good to address the challenges when they first show up. (And no, an NDE is not the fast-track solution and panacea that people assume it to be!)
So the question you're probably asking is,
HOW do you find these answers?
After all, if it was that easy, you could've already been a millionairess!
HOW? Ask questions, reveal the obstacles, follow the energy and the clues – and here's the important part: discover what the clues are telling you. I'll show you how to find the both the clues and the answers. ☺️
Q: And how long is this journey going to take, exactly?
A: It will take as long as it takes.
Sound a bit "woo"? Yep. Annoying Yet Accurate. The answers are waiting. It's a heart-centered process of self-exploration that requires Awareness and Attention. Ultimately, it can save you tons of time and struggle!
THIS IS THE SHORTCUT. THE SOUL SHERPA™ WAY
This is the "better way" you've been looking for.
THIS IS YOUR UNIQUE JOURNEY. THERE IS NO MAP. THIS IS UNCHARTED TERRAIN.
It sounds simple. But remember, simple isn't always easy.
Sometimes you need a bridge to cross the gap from Here to There... where you wanna get to. That's when you follow the questions, the clues and the answers
The Soul Sherpa™ will create that bridge with you.
It's like walking a dark rocky trail with no moonlight, no flashlight, just your instincts and intuition. Oh yeah, watch your step - don't fall off the edge of that cliff! Phew, good thing your Sherpa has a flashlight.
Get the scoop on the Soul Sherpa Program here.
How do you survive a tricky mountainous journey so you have the highest chance of success? With some semblance of ease?
With a Soul Sherpa™ at your side. For speed and safety, you need someone with expertise to lead the way.
Soul-connected coaches, healers and experts will be guided to get unstuck and:
Find the root cause of your fears
Reveal what your perception of danger is really about
Hone in on why you overthink, overreact, procrastinate, feel overwhelmed and are headed for burnout
Unveil your limiting beliefs and energy blocks - and delete them
Discover more of your gifts and talents
Make new choices and take strategic action that gives results you're dreaming of
We'll eliminate your energy blocks, enhance your inner knowing, gain huge momentum and achieve Next Level Soul-Aligned Success!
Image by mohamed Hassan from Pixabay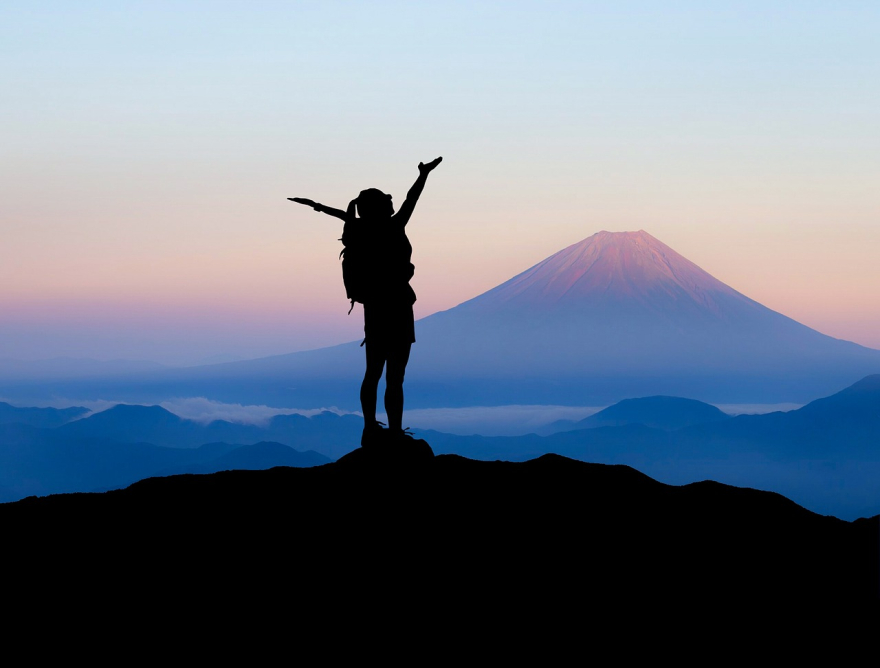 One Client's Successes from a single Soul Sherpa™ mini-session:
We cleared the biggest emotional anchors that were constantly haunting her feelings and thoughts, weighing her down and holding her back.
Already successful to the outside observer, she secretly felt like a failure. She had a hard time giving herself credit for the positive influence she was having in her clients' lives. I saw the pattern and offered to help her change it. She courageously said Yes! In about20 minutes, we completely erased patterns such as: "if only I'd started 5 or 6 or 7 years ago," "Imposter syndrome," "Not good enough," "Not doing enough", "Not being enough". She quickly released all the guilt at not helping more people sooner.
My client's energy and mood shifted right away. Her smile brightened, her stress disappeared, she glowed and looked refreshed and 7 years younger. Freed from the huge emotional anchors, she accelerated her momentum of success. She's helped even more clients to heal their bodies and regain their physical fitness. She went on to achieve her 3-year revenue targets in 18 months. Retired her husband to work in her business. Moved countries with her family to her ideal dream home. Published her first and second books and achieved Bestselling Author status. Presented a TEDx Talk. Is now a sought-after expert, consultant, author and speaker in her field of specialty. She travels the world with her family as she continues to enjoy both personal and business success. (name withheld)
THE SOUL SHERPA™ PROMISE
• I will hold you in a safe high-vibe space.
For speed, safety and clarity, you need someone with expertise to lead the way to greater expansion and expression of your genius
• I will find the answers to questions you didn't even know you had
I'll guide you to discover the truth of your unique gifts. Finally feel deeply seen, heard and understood
• I will clear your energy blocks easily
The Soul Sherpa™ has the experience and skills to lead you safely through the unmarked terrain of self-discovery so you can leave a legacy you can be proud of
Comment from an inspiring entrepreneur:
Maria Gavriel
Empowerment Coach, Author, Speaker www.mariagavriel.com
"You are a powerful stand for another person's superpower, capacity and path

.

Your energy work is uniquely powerful, and it's helped me clean up residual, deeper blocks than I was conscious of"
What's it like to have a Soul Sherpa™ on your side?
It's freakin' Awesome. Highly attuned intuitive coaches will uncover obstacles you'd never anticipate, or reveal interferences you might not find on your own. I've been there, done that. Yes, I have soul guide friends for whom I'm incredibly grateful. Together we've created energy-based openings and expansions for each other and the planet. If this is the level of support that resonates with you, APPLY to join the program. Let's meet!
Some paths to one's inner truth will meander, some paths are more direct and go straight from point A to point B. In both cases, The Soul Sherpa™ will accelerate your progress with ease, safety, accuracy and efficiency. Let's collaborate to reveal your soul mission more deeply and to tap into the wisdom and natural energy flows within and around you.
What approach will eliminate the guesswork? What if you could connect easily to your soul genius and strengthen the alignment with your intuition and awareness? You Can! Here's how to take the next step:
THE SOUL SHERPA™ PROGRAM
A 6-Week Intensive consisting of Private 1-on-1 Sessions.
These are 6 customized-to-you private deep-dive sessions. They're designed to support YOU and enhance your soul alignment.
Together, we will:
Assess key areas using a proven 5-Factor Method - even if you're not sure
Address issues you're facing - even if they're weird (really, really weird)
Uncover root causes - even if you've tried many things before and nothing changed
Clear away energy blocks forever - even if you've done all sorts of mindset stuff
Resolve issues and fears - even if they've shown up more than once
Restore peace of mind and heart - even if it seems a million miles away
Identify proactive next steps that will improve your progress - even if you've been stuck in a rut
We'll use the proven Soul Sherpa System™ to clear and resolve blocks around topics such as:
Fears, doubt, anxiety, stress, overwhelm, decision fatigue, burnout, being enough
Relationships, emotions, trauma, healing, health, self-care, the inner child, overgiving
Money, abundance, scarcity, lack, receiving, gratitude, choices, rewards, freedom
Safety, embodiment, value, self-worth, visibility, leadership, success, failure, rejection
Family patterns, ancestral, cycles, feminine, masculine
Connection to Earth, Source/Creator/God, intuition, soul, spirit, body; mind, heart, ego; gifts
You'll gain Clarity, Certainty, Confidence and forward momentum.
You'll step into inner alignment and create freedom to have more:
Success on your terms that you so richly deserve:

write a book, give a TEDx talk, make 100K and give to worthy causes, leave a legacy, lead a movement

have time, fun, location and money freedom with family

have amazing health and relationships, travel, connect with nature

Abundance and Freedom to live the life of your dreams by aligned design and intention, not by accident or chance
Ease and spaciousness, lightness and joy
You'll walk away with:
Peace in mind, heart, body, soul and spirit
A deeper connection with your self and greater intimacy with loved ones
Recognition and acknowledgment of your gifts, worth, trust, value and unique contribution
The ability to create a legacy, give back to the community and donate to causes close to your heart
*Note: this is a High-touch intensive, bespoke program, with individualized attention. Space is limited. Apply here.
It's an honor to support soul-led entrepreneurs, coaches and creatives to have greater success, freedom, impact and fulfillment with ease and joy.
Are you ready to bet on yourself? To finally courageously break free of the shackles slowing you down so you can follow your guidance and fulfill your dreams? Is NOW the time? If not now, when? As the proverb says, the best time to plant a tree was 50 years ago. The second best time is Now.
Who or What are you waiting for? (....we can look at that on our call, if you'd like.)
To Apply, connect with Diane and learn more about the Soul Sherpa™ Program and Bonuses. Schedule your call here.
"it's best to address the challenges when you first become consciously and mindfully aware of them." Diane Ho-Lung, The Soul Sherpa™