Hi, I'm Diane and I'm delighted you're here!
If you're on this page, you're very likely a heart-based entrepreneur who has achieved a degree of success and who's been on the spiritual path for quite some time.
I attract healers, lightworkers, coaches, holistic practitioners and creative intuitives who are being called to a bigger mission.
You might be exploring how to use your intuition more often throughout the day. Or you may have years of experience with energy work, communing with guides and your High Self.
If this is you,
You're in the right place,
WELCOME
I'm a Mindset Breakthrough Guide for Soul-Aware Entrepreneurs. Utilizing proven skills and processes, I empower you to achieve business success on your terms, while feeling satisfied, joyful and fulfilled in a way that's aligned with your heart, soul, intuition, spirit and being.
Photo credit: Mark Chin, Hollywood, FL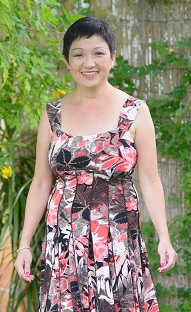 Book My Call
Diane and Human Design
In Human Design, I'm a 6/2 Generator, LAX Cycles 2. So I'm a Role Model/Hermit which means I share and lead from my life experiences, require alone time, and others tend to call out my natural gifts. I'm just beginning to explore HD. It's fascinating.
What does this mean to you, the reader?
My personal HD chart describes the way my energy system operates and interacts when I serve and support my clients, friends and colleagues. Some of my newbie takeaways:
When I say "yes", I'm all in and see it through to completion

My Signature is Satisfaction and Fulfillment. The clue If I'm going off-track (or in the Not-Self in HD) is the feeling of Frustration.

I'm exploring the theme of self-love and assist clients with this journey

I bring peace to others by helping them Resolve issues, Complete cycles to free up energy for new beginnings, Start new projects and Know what's worth fighting for

Friendship, the Tribe, Creativity, Prosperity, Celebration, Legacy and Seeking Cosmic Truths are key values for me.
More nuggets are included in the points below. Image Credit: Angelina Fabian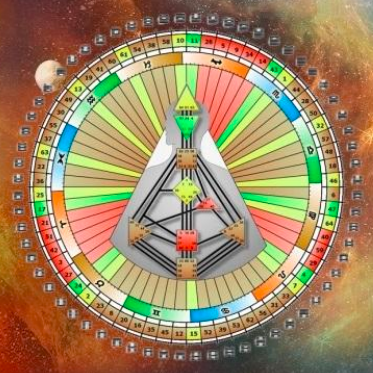 Working with Diane
I'm a Heart-centered Mindset Breakthrough Coach and Guide. I find the thing that's holding you back and change it so you can accelerate your success!
Here are some of the things that pop up most often with clients during our sessions.
We're playful, down-to-earth, quick, light-hearted, efficient, patient. And oh yeah, we laugh a lot.
We cover a wide range of topics, nothing's too weird or off-limits. Truth is stranger than fiction, right?
HEART-BASED STUFF (Energy, Self-Growth)
This is the superpower I most enjoy as we feel the energies shift and change.
It's easy for me to find and resolve hidden blocks, limiting beliefs and extraneous energies during your session. I hone in on what's really going on so you can get unstuck. We take away the outside layers to reveal the beauty inside waiting to be expressed.
Address and Resolve fears, doubts, insecurities as they show up. Just so you know, I resolve these situations the easy way so no worries, the re-telling of stories is not required.
Celebrate Successes – even if I'm the one to call it out, "You want to celebrate that tiny thing?" Yep, you bet. Cake, wine, strawberries, chocolate, anyone?
Make Clear Aligned Decisions. It's absolutely essential to know how to manage your energy by using practical effective tools.
Resolve challenges and roadblocks so you no longer Play Tiny, Small or Invisible.
Recognize Talents and the incredible gifts you embody even if you've overlooked your unique abilities.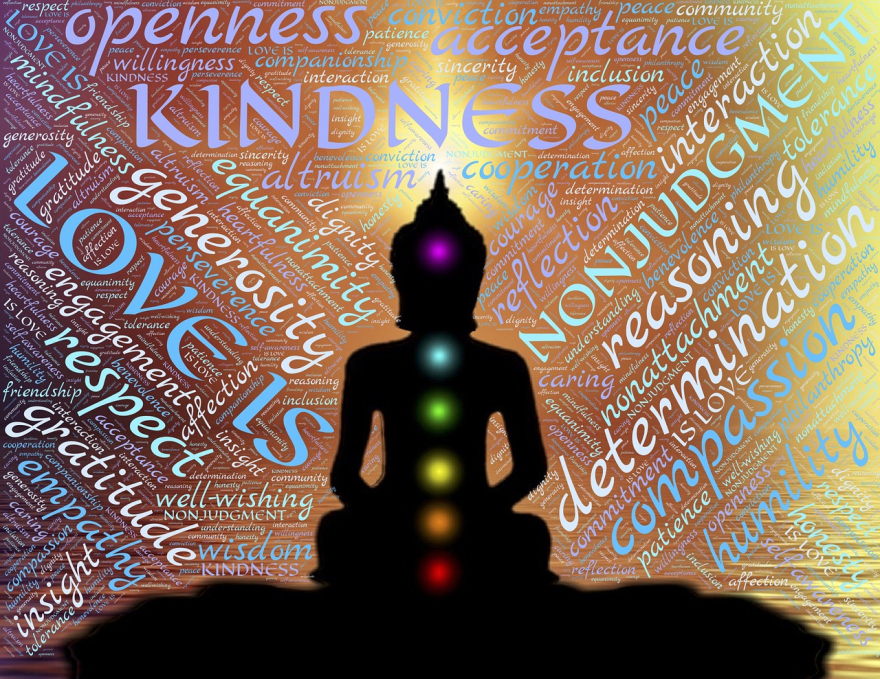 THE RESULT
At your own pace, you feel safe to step up and play a little Bigger, get more Visible, and resonate more fully with Receiving and Abundance.
Life begins to flow. You feel more grounded, centered and in-the-moment.
Decisions are made in the correct timing. There are fewer emotional roller coaster ups-and-downs and with diminishing intensity.
You have reliable Energy Tools for quick recovery if your thoughts or feelings get weird or wonky.
You'll gain confidence and trust in your Knowing and align to your Self Worth.
You're empowered to be Your Self, more of the time.
BUSINESS STUFF
Entrepreneurship is the fastest path to self-development. It seems to be a secret, since nobody talks about this truth that as you set goals, every (subconscious) obstacle seems to get stirred up. Therefore, as we address business challenges, the emotional and spiritual development occurs concurrently. They're inextricably linked.
In other words, business results become attainable as we clear the energetic interferences which pop up in the business context (see the Heart-Based Stuff above) .
In fact, overwhelm and anxiety occur less and less. Instead you have clarity, calm and confidence more and more.
In My Client Sessions
My clients and I Collaborate and Co-create on their ideas, projects, programs, dreams, mission and vision.

We expand the flows of creativity and inspiration

We use my proven 5-step process and choose aligned action.
Easily Close Old Cycles and Bring In New Priorities.

You're aware that change can sometimes be hard? What if change can be ease-full? Does that sound good to you?
Together we close long-standing open loops, complete previous cycles, uncover patterns and shift them. We clear away old, stuck out-of-place, heavy, clunky energies and create forward momentum.
Free of the old burdens, it gets much easier to fully welcome in the next Step or next Stage of business. That might be to Pivot to a different offer focus, to Expand operations, or instigate a New Beginning such as launching a new program or onboarding new hires. It can also be about new priorities e.g. Achieve milestones and targets in growth, impact and income.

I create awesome Ti

tles and Taglines

for branding, programs and products - and YES, marketing shows up in my HD chart.
THE RESULT
Accelerated Success as I help you drop the old anchors such as unresolved fears and false beliefs. Get freedom from the heavy baggage that's been dragging you down,
You show up fully and create the prosperous future you dream of and the success you so richly deserve.
Accountability that feels good. We establish actions, goals, implementation steps and timelines that feel achievable and optimistic. And hey, if you need a gentle reminder, I can give a little nudge in the right direction!
Take charge of your creative flows and take inspired action that's aligned to your purpose, mission and vision.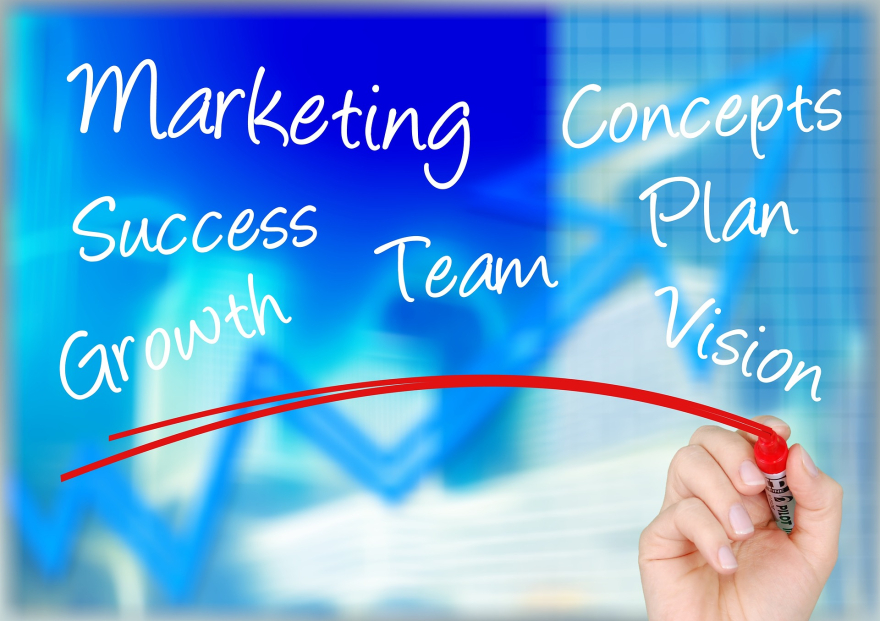 THE BOTTOM LINE
You're ready to step up to your next level of success, even though you've been plagued by:
procrastination, doubts, insecurity, anxiety, overwhelm

lackluster results, barely making your sales targets and revenue goals

indecision

feeling stuck, going nowhere despite best intentions, goal setting, funnel creation and web page writing

programs and offers that never take off, so you rely on previous creations

wondering how to get off your butt and get that new program launch organized so you can serve more clients
Well, here's your chance to discover the ROOT CAUSES for these obstacles - and ditch them forever!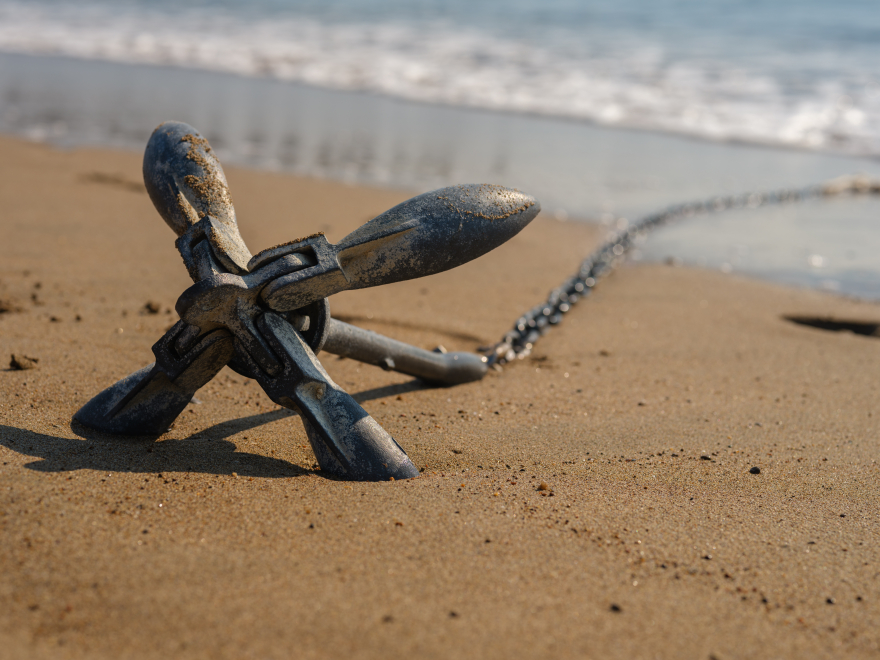 Are you feeling called to a bigger mission
.....and you're heading toward it no matter what's getting in the way?
I share Powerful Tools that are proven, simple and pragmatic so you strengthen your intuition, gain clarity and develop your resilience, confidence and self-reliance.
In our collaboration you'll unearth and eliminate obstructions so you can get unstuck from the muddy, slippery slope of trying, failing, never succeeding.
Are you ready to
Actually make forward progress?
Get those pesky obstacles out of the way?
Have measurable success as you attain your goals?

Join a supportive community

of soul-aligned intuitive creatives?

Fulfill your soul's calling?
Feel successful, satisfied and delightfully surprised and confidently achieve your mission and vision
Then book a call to see if we're a good fit. I look forward to meeting you!
More About Diane
Sometimes I talk to animals, dogs, bunnies, dolphins, or they visit me energetically to say hello.
I danced a ballet solo when I was 11 and was in the zone after the first few steps. I didn't think at all. My dance ended but the pianist played for a few more seconds before she hit the final chord. It was no big deal, and still I have no idea what steps I may have missed :-)
I'm from a big family (I'm 3rd of 7 kids and have lots of cousins) which means I get along with most people. As a result, I also know how to navigate crowds, yell loudly, argue, be diplomatic, be silent, block out loud voices, and fight for my point of view - sometimes loudly! LOL
I worked with a company whose head office was in Switzerland, The two wonderful Swiss guys who hired me spoke 6 and 8 languages respectively, and were proficient in 5 or 6. Such a gift and a skill. ( I'm proficient in English. With a few words of Spanish and even less German.)
I'm still in touch with friends from the IT team, where I started out as the admin assistant then their executive assistant. We had a lot of fun and going out for lunch was always a treat. It was my longest corporate job (15 years).
One of my favorite tv shows is Hudson & Rex. Set in the city of St. John's, Newfoundland on the east coast of Canada, it's a detective series starring John Reardon and his K9 partner Rex, a German Shepherd whose real name is Diesel vom Burgimwald.
Image credits:
Love meditate - John Hain, Pixabay
Hand marketing - Gerd Altmann, Pixabay
Anchor - Engin Akyurti, Unsplash