The Abundance and Flow Quiz - 8 Q's to Rapidly Grow Your Energy Flow, Impact & Income
Tune In and Tune Up! Get an easy roadmap for where you are, and where you're going on the business & abundance journey!
"The level of clarity that Diane has helped me achieve is one of the most valuable tools I have as I build my business." M. Sohns.
This is a new approach to being a wildly successful Intuitive Entrepreneur.
You're on the search for more success, more awareness and more fulfillment of your dreams.
Yeah, and ...sometimes it feels so difficult to be an entrepreneur!
I get it. The thing is, no-one talks about The Secret Truth. Entrepreneurship is like the most intense self-development program on the planet regardless of language, industry, specialty or country.
And yet, nobody has come right out to give intuitive business pioneers a guide through the challenges of the inner game.
Does this sound familiar?
you try so many things yet still feel stuck, frustrated and overwhelmed
you offer great services and products but cash flow is unpredictable
you're pulled in multiple directions to do more, learn more, earn more, grow more
you sense a vague emptiness at heart, feel called to do bigger things, but don't know exactly what that is, and so...
you're kinda "lost in space" without a grounded strategic action plan
On top of all that, life is hectic and requires your attention every waking hour, so who has the time, energy or resources to figure everything out? Image: Julia Volk - pexels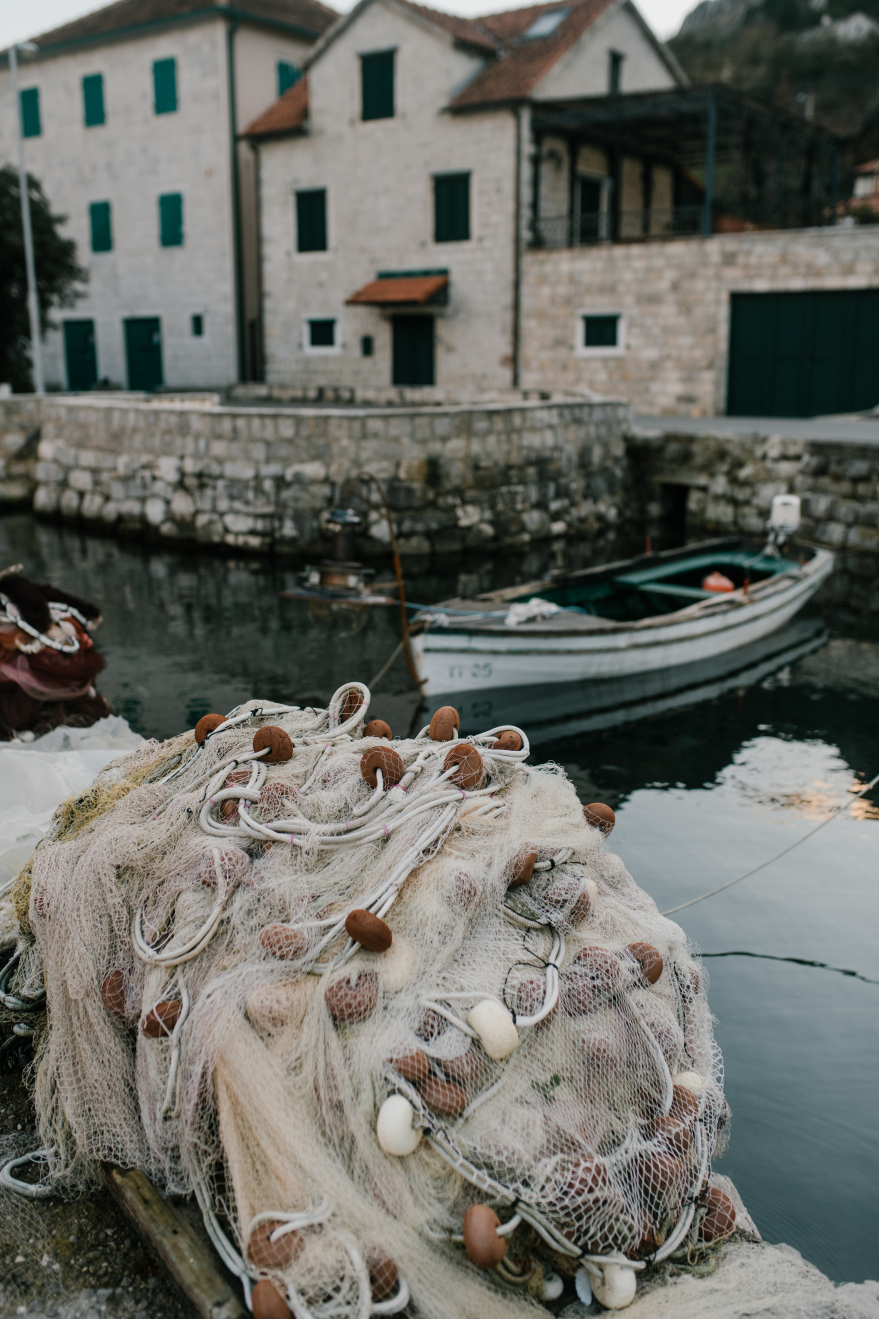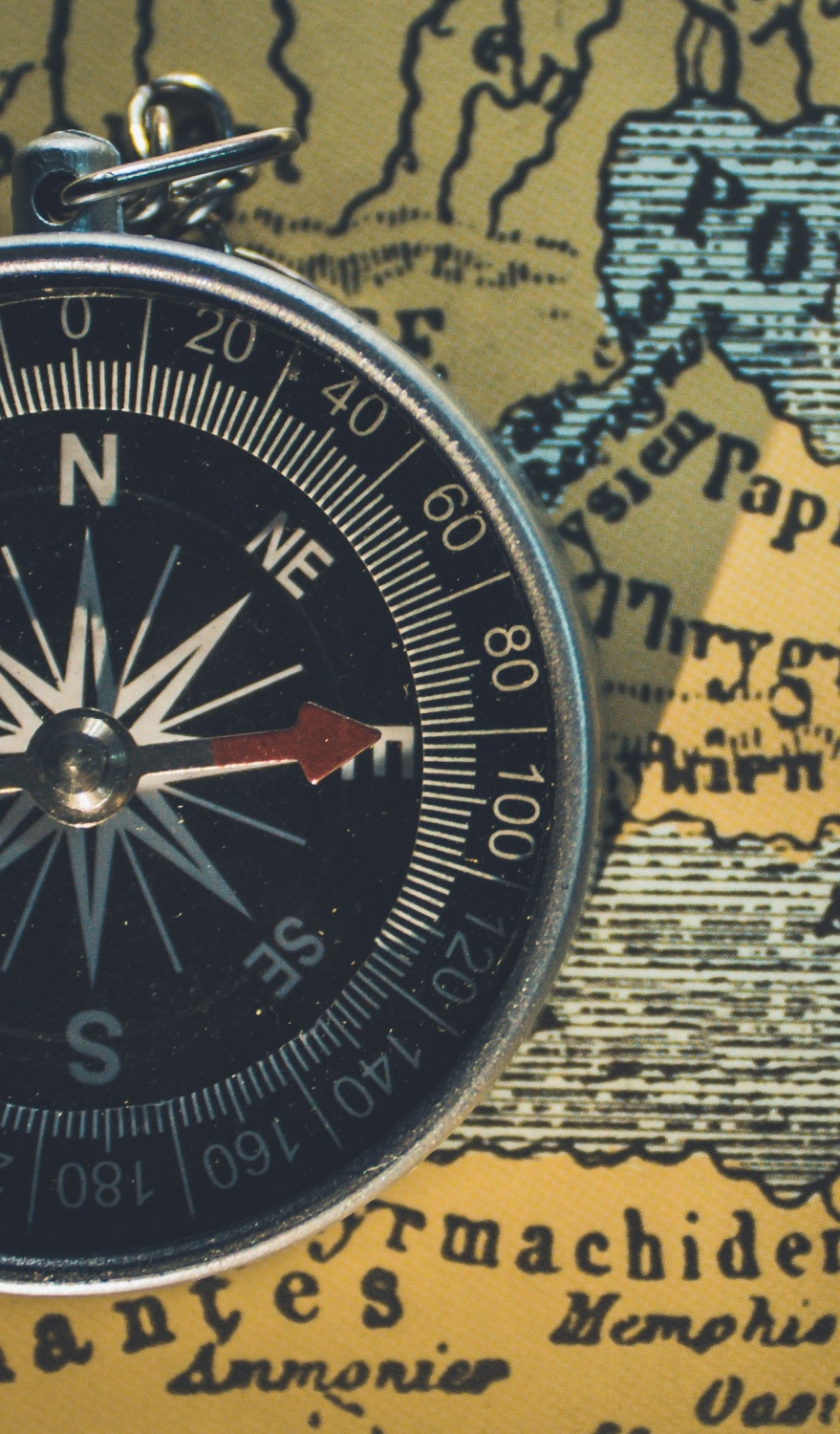 I've got you.
I'm giving you a special map.
So you can know exactly where you're at,
and you can make plans to move forward with heart-felt assurance, calm, clarity and confidence.
This new approach will quickly set you up for success!
You're in a hurry, going as fast as you can toward fulfillment, wealth, satisfaction and making a difference. But pioneers (like you) are traveling through uncharted territory.
This map is gonna save you from unexpected potholes, flat tires and detours.
himesh-kumar-behera-t11oyf1K8kA-unsplash
This is my gift to you: Peace of Mind.
The Abundance & Flow Quiz is like seeing the roads from the top of a hill, with a guide to point out where you've already been and provide clear directions and new landmarks for the next stage of the adventure.
In other words, The Quiz provides key indicators and perspectives from a higher view.
It gives you an immediate advantage to navigate unfamiliar terrain, challenges in business, the inner game and mindset work.
The key benefit of this roadmap? Instead of a vague, confusing collection of random things you "should" achieve, the muddled map you've been exploring on your own will suddenly make logical step-by-step sense.
No more confusion! Peace, sanity and spaciousness will arrive in your mind and heart.
Image by pasja1000 from Pixabay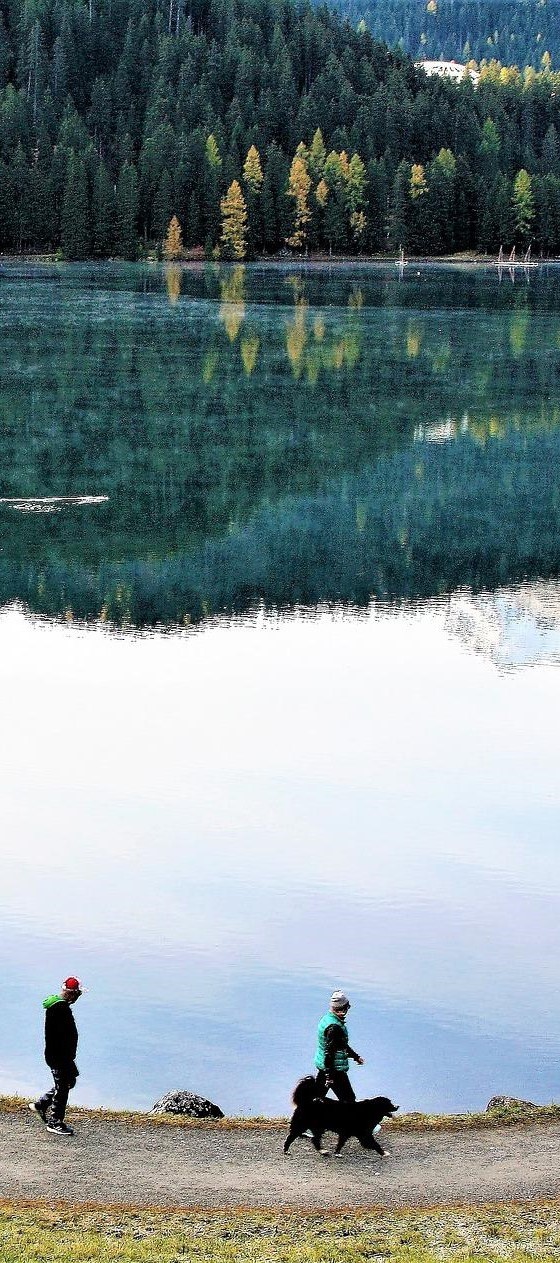 As you'll see, the 8 Questions have been designed to take less than 10 minutes to review.
Best part of all, you'll instantly know how well you're doing. You'll also be given practical next steps to consider. Imagine knowing ahead of time, some of the signposts and mile-markers to expect. No more feeling "lost" because you'll be able to recognize the signs! This will put your mind and heart completely at ease.
Plus, you can relax! It doesn't require hours every day to do self reflection or journaling, nor will you have to meditate or stand on your head in an impressive-but-impossible yoga position, nor adopt new morning rituals that get you up at 5 a.m. when your body clock doesn't really wake up until 8 a.m..
You'll quickly and easily self-assess in just a few minutes and discover just how much progress you've already made. In fact, you're probably doing way better than you think, regardless of whether you're a newbie entrepreneur, an experienced business owner, a techie, coach, energy healer, transformational therapist, marketer, speaker, trainer, author, artist, expert or podcaster.
So if you want to make sense of where you're at with your emotional and mindset work, so that you're clear-headed, enthusiastic and calm instead of feeling flustered, confused and overwhelmed, you're going to want to learn more about what I'm about to share.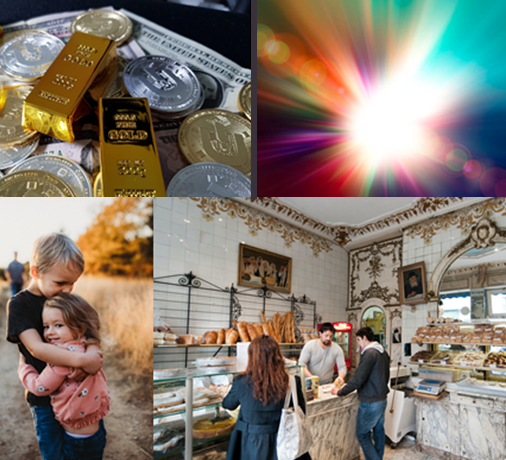 Get the Quiz.
The Abundance & Flow Quiz focuses on 4 areas: Love, Source, Money, Service.
WHY these 4 topics?
Good question. What you focus on expands. Everything is connected, so these 4 important areas are inter-related.
Money and Abundance are energies that grow and flow. Service to others springs from your heart nature which reflects Love and your connection to Source.

Increase one area, and you'll increase all four.
The Quiz will help you improve Abundance & Flow in your life, business, relationships and finances.
In fact, as you embrace freedom of thought, emotion, spirituality and Divine truth, your overall frequency will increase. Your actions, purpose and inspiration will become more aligned to your Divine nature. Over time, the Quiz scores will reflect this inner and outer progression and your scores will go higher.
What's actually happening is that you're shifting out of the old paradigm of scarcity and fear and you're moving into the new paradigm of Abundance, Peace, Love, Joy and Prosperity. You're tapping into the centered, beautiful, bold, creative energy and flow of the authentic inner you.
Mind, heart and spirit will become more harmonized as your frequency rises.
Your business activities will naturally align to the new direction. As you probably know, inviting more lightness and abundance can occasionally be a bumpy ride. The journey is a reflection of the ongoing unfoldment and expansion of your awareness and self-trust.
There will be gifts, lessons, rewards, learnings and triumphs. Be open to support and guidance showing up in varied and unexpected ways. And if you'd like my input, book a free Breakthrough Session.
What you'll take away from The Abundance & Flow Quiz is the crystal clarity on where you're at.
Here's what to expect when you take the Quiz.
You'll assess 4 Areas: Love, Source, Money and Service. You'll:
Check in with your heart and your gut, as you answer each question.
Refer to "What My Scores Indicate."
Pinpoint and acknowledge the progress you've already made.
Be inspired by seeing how far you've come, and some potential next steps.
Feel a sense of assurance, knowing where you stand and that you're not alone.
You'll Tune In and Tune Up Your Frequencies!
Results will indicate what you can work on, change or uplevel. Instantly reveal how you, your awareness journey and your business all fit together and what you can do to accelerate success.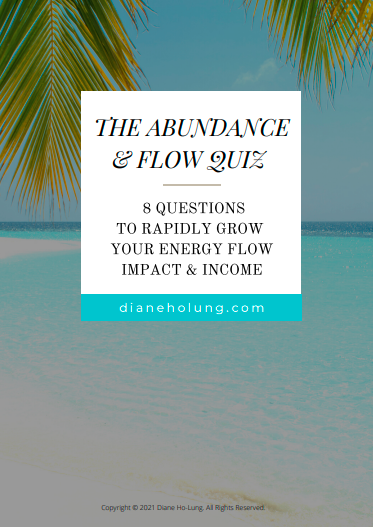 When you improve one area, energy flows will increase and uplift other aspects of life.
A rising tide lifts all boats. As you enhance one thing, the effects will ripple out and expand your positive influence.
Get the Quiz. Know instantly where you stand and where you're heading on the transformation journey; you'll get your energy in life and business flowing faster, with greater confidence, joy, impact, income and success.
"Diane opened up BIG possibilities for the expansion of everything I do." C. Makris, FL
Complete the fields below and get clarity, focus and peace of mind.
Curious to know more? Explore your Quiz results and insights, book a Free Breakthrough Session.
© 2021 Diane Ho-Lung All rights reserved.